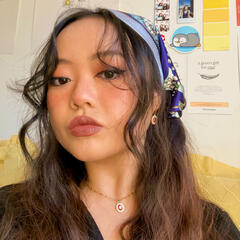 christine lee
Hi~! Here you can find all my socials, favorite resources, educational materials, and more. Enjoy! ♡

Business email: [email protected]
protect asian lives
ORGS / DONATE:
EDUCATE:
organizations i support
"Ongoing voter suppression and voter list purging have been disenfranchising millions of eligible voters -- especially voters of color. Reclaim Our Vote works in those voter suppression states. Our volunteers inform and mobilize voters of color to make sure they are registered and they know how to get a ballot and vote. It is a nonpartisan campaign of the nonprofit 501(c)3 Center for Common Ground."
"The impact of the conflict in Yemen runs deep and has not spared a single child... Mind-boggling violence, high levels of poverty and decades of conflicts, neglect and deprivation, are putting a heavy strain on Yemeni society, tearing apart its social fabric – fundamental for any society and especially for children."
"Our mission is to advance the liberation and well-being of Black and Brown communities through education, self-empowerment, mass-mobilization and the creation of new systems that elevate the next generation of change leaders."
"The Equal Justice Initiative is committed to ending mass incarceration and excessive punishment in the United States, to challenging racial and economic injustice, and to protecting basic human rights for the most vulnerable people in American society."
educational resources
Resource kit links to support palestine & palestinian human rights created by the harvard palestine solidarity committee (HPSC).
Resource kit related to racial justice, advocacy, and personal educational tools created by the harvard black students association (BSA).
Learn about the 40 most critical, highest-impact state legislature races for climate action. (FOCUS: North Carolina, PENNSYLVANIA, TEXAS, WISCONSIN, FLORIDA, GEORGIA, ARIZONA, MICHIGAN, IOWA)
Podcast about the lives of women of color in medicine / health, including their unique experiences, viewpoints, and struggles in education, research, and practice.
YouTube playlist of various lectures, discussions, etc— black voices highlighting black history.
This is a resource for North Americans (and others) to find out more about local Indigenous territories and languages.
A comprehensive list of resources, petitions, organizations, etc. centered around the largest humanitarian crisis in the world: Yemen.
Recommended readings from Harvard Black Students Association.